Julen Lopeteygui makes journey back from Russia
Julen Lopetegui has left Russia following his shock sacking as Spain manager on the eve of the World Cup.
 Lopetegui was sacked by one of the pre-tournament favourites after secretly signing to become Real Madrid manager while preparations were fully in swing.
And on Wednesday night, the 51-year-old was pictured with his suitcases at Krasnodar Airport before making the long journey back to Spain.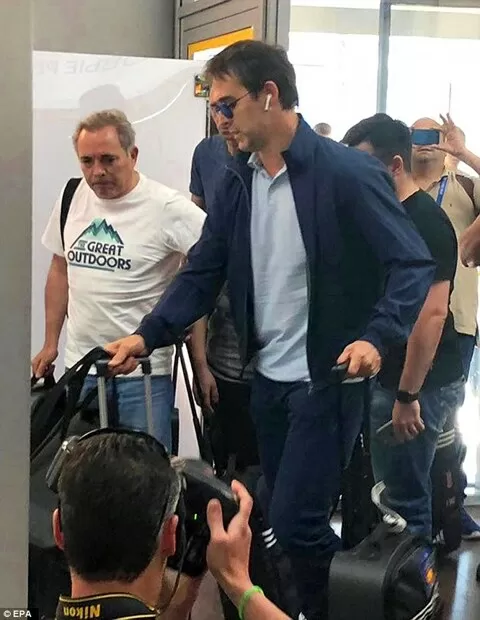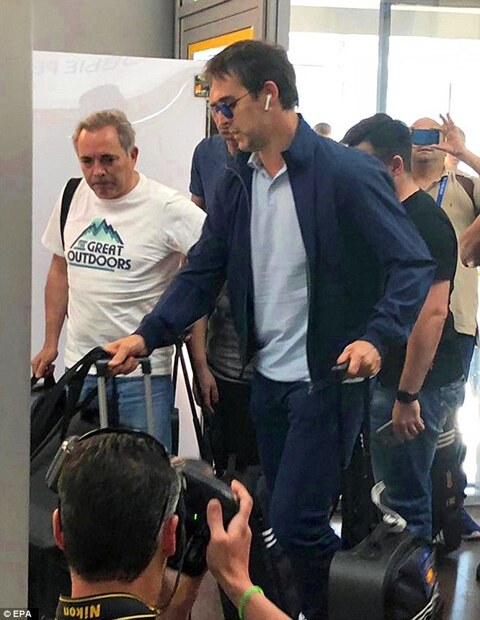 Lopetegui and his entire staff were driven out of the team's Krasnodar World Cup headquarters on Wednesday night and taken to the airport for their flight back to Madrid via Moscow.
Despite it being an emotional time for Lopetegui as he was gearing up for his first World Cup as Spain manager, he still hoped his country 'can win the tournament'.
'I'm very upset but I just hope we can have a good World Cup,' Lopetegui told reporters as he passed his regulation Spain luggage — complete with stitched-on name and national badge — through control.
'We have a great team and I hope we can win the tournament,' he added.
Lopetegui's decision to accept the Madrid job on Tuesday had been seen by Luis Rubiales, head of Spain's Football Federation, as a show of disrespect and he took revenge in less than 24 hours by sacking him.
More to follow…